---
Keep the adventure going with the Cairn Mini lantern. A compact 150 Lumen LED lantern that packs a punch. Both waterproof and drop protected, the Cairn Mini is the perfect on-the-go light.
Cairn Mini is an ultra-bright, LED light with fast recharge and waterproof features. Also included is an anchor system that lets you hang or attach the Cairn to anywhere you need a light source.
DETAILS:
Light dims and brightens up to 150 lumens.
1 Year Limited Warranty
Dimensions (in.): 1.50 x 2.01 x 3.39
Weight: 0.088 LBS

150 LUMENS + LIGHT MODE
Cairn Mini has 150 lumens that provide warm, ample light to any area. By pressing and holding the side button you can also dim and brighten your lantern.
ANCHOR SYSTEM
Multi-axis elastic tether can be taken on and off to secure your Cairn in all conditions. Hook it to your bag, around your wrist, or hang from your tent.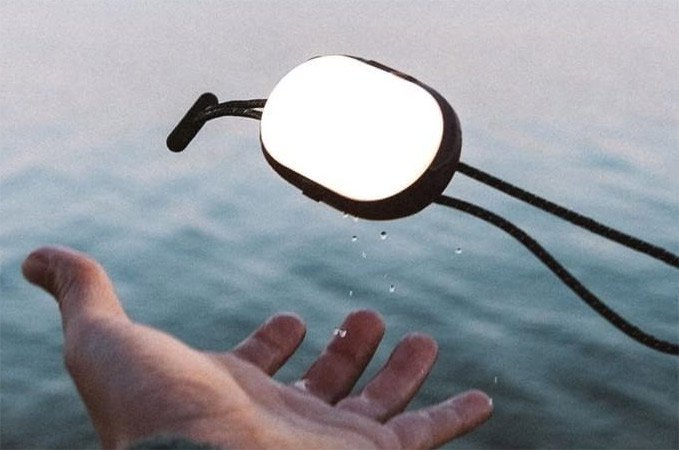 FAST RECHARGE
Cairn Mini recharges quickly so you are not left without light. Hook your lantern up with a powerbank for on-the-go charging.
WATERPROOF
Cairn is IP65 rated, making it waterproof and dust-proof. Feel comfortable going anywhere on the water, in the mountains, or in the desert.